Site History
1885: Plant is constructed by H.F. Watson Co.; Harrison Watson – who also occupied the Watson-Curtze Mansion – was president of the H.F. Watson Paper Co, which manufactured building, roofing and lining papers and materials as well as team pipe and boiler packaging and coverings.
1928: Ruberoid Building Co. buys the plant.
1967: GAF purchases the site.
2002: GAF and Erie County officials talk about moving the shingle plant to a new facility on East 12th Street.
2004: The decision is made by the Erie County Convention Center Authority (Erie Events) to build the Bayfront Convention Center, located next to GAF.
2006: Concern is raised that GAF Corp. is thinking about closing its Erie plant after the Erie Western Pennsylvania Port Authority receives a letter from GAF asking if they would be interested in buying the site.
January 18, 2007: GAF announces plans to close the plant.
March 30, 2007: GAF's last day of operation in Erie.
2010: GAF plant demolished.
2010: Erie Events purchased land for $3 million.
2012: Erie Events invested $7 million to clean up the site with the Pennsylvania Department of Environmental Protection (PDEP.)
2012: Bayfront Place Concept Plan unveiled.
2014: Site certified as Act 2 compliant by the PDEP.
2014: Erie Events opened a 1,100 ft. waterfront walkway along the perimeter of Bayfront Place.
2014: Courtyard Erie Bayfront Hotel construction begins.
2016: Bayfront Place Development Plan unveiled.
2016: 192 room Courtyard Erie Bayfront Hotel and 283 space parking garage open to public.
---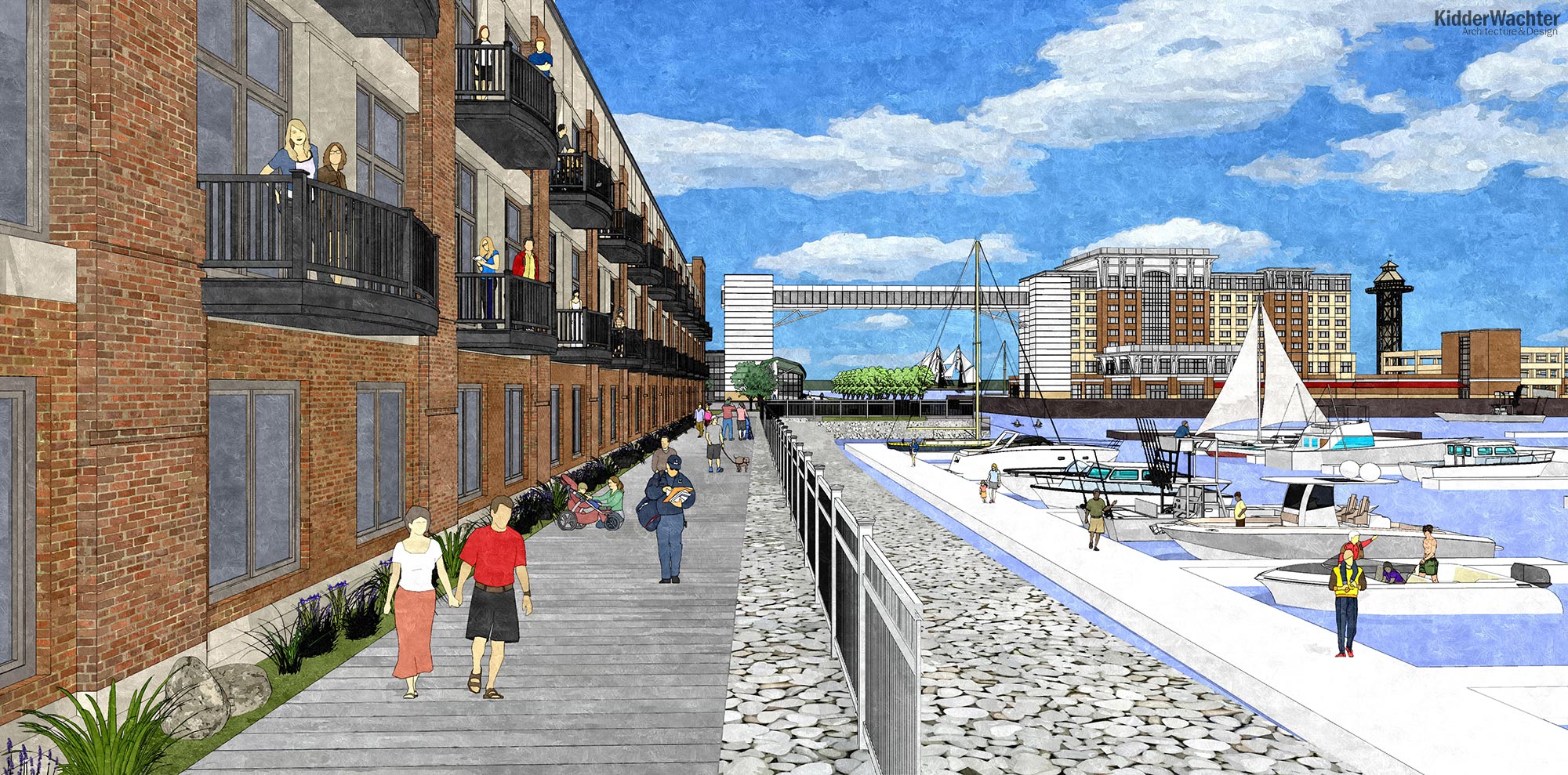 Waterfront Housing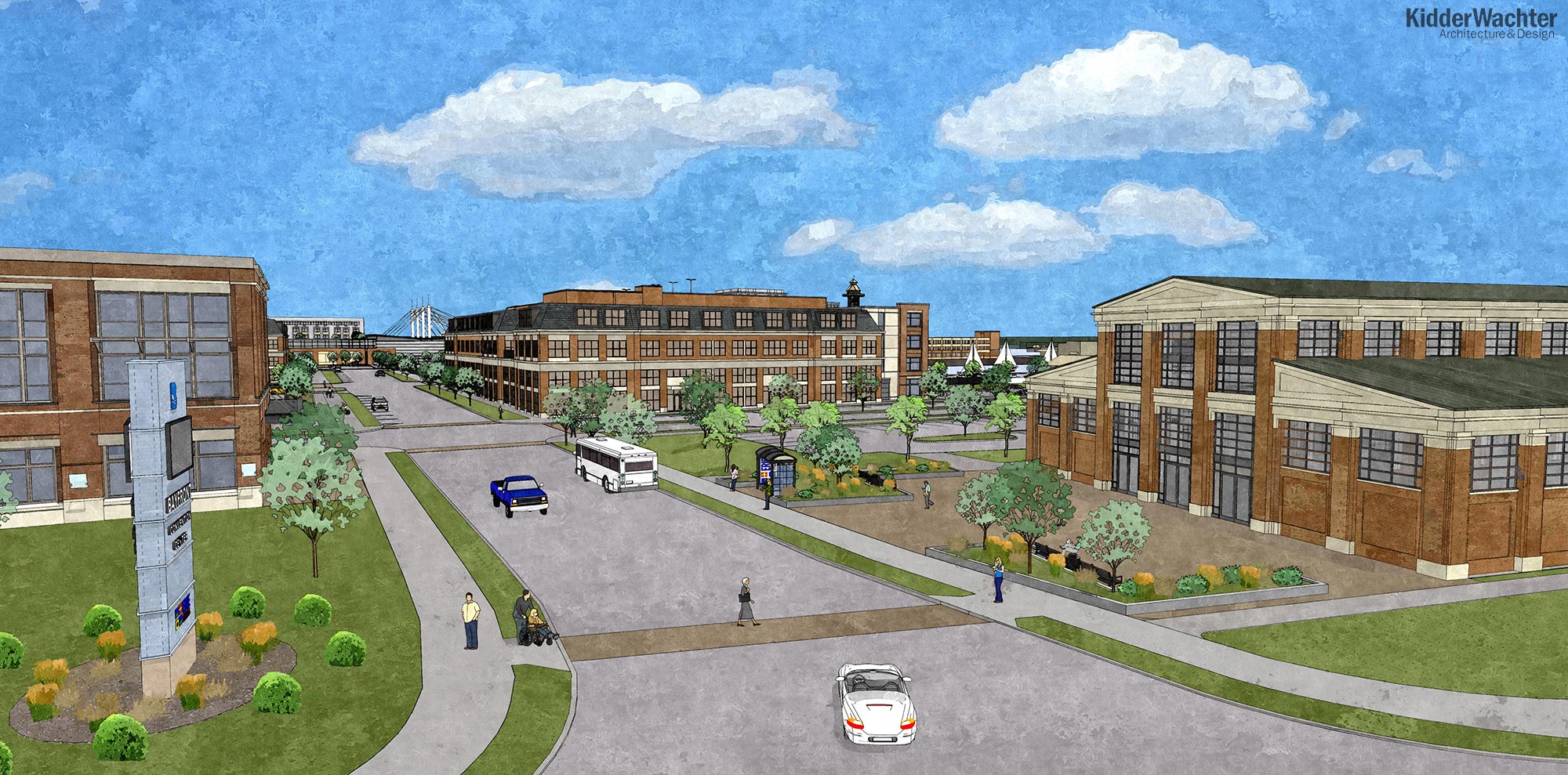 Sassafras Street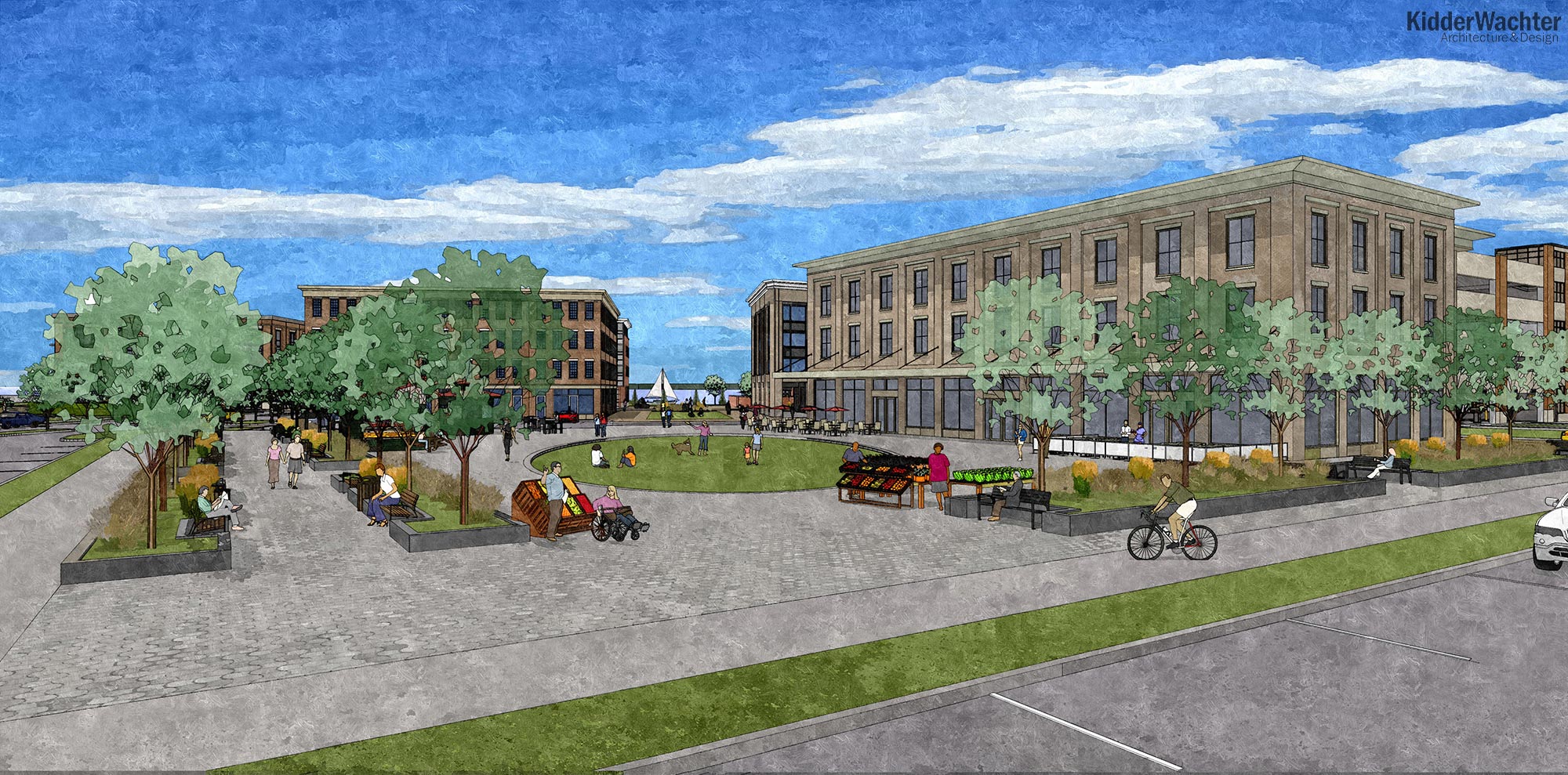 Central Square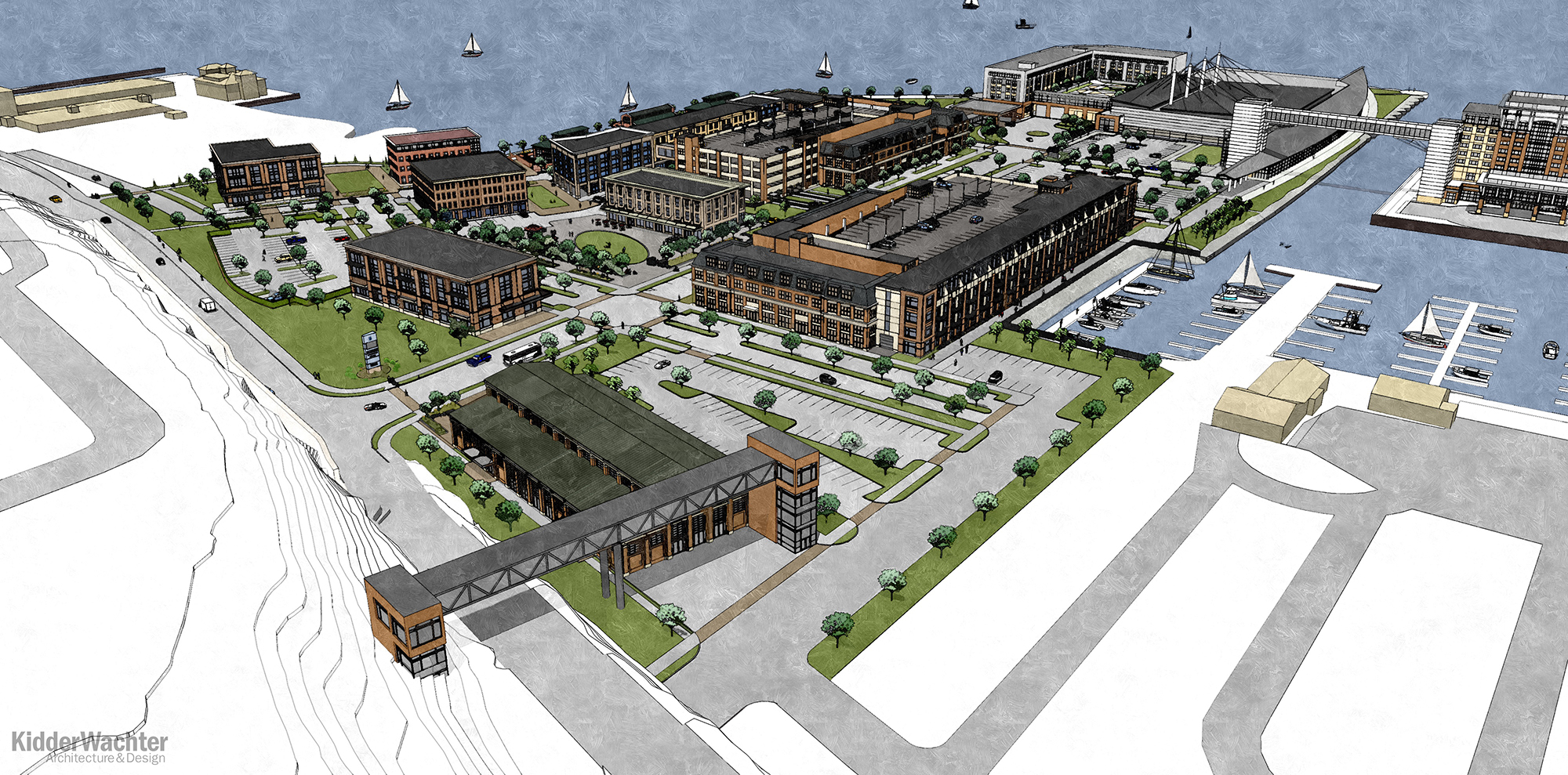 Pedestrian Bridge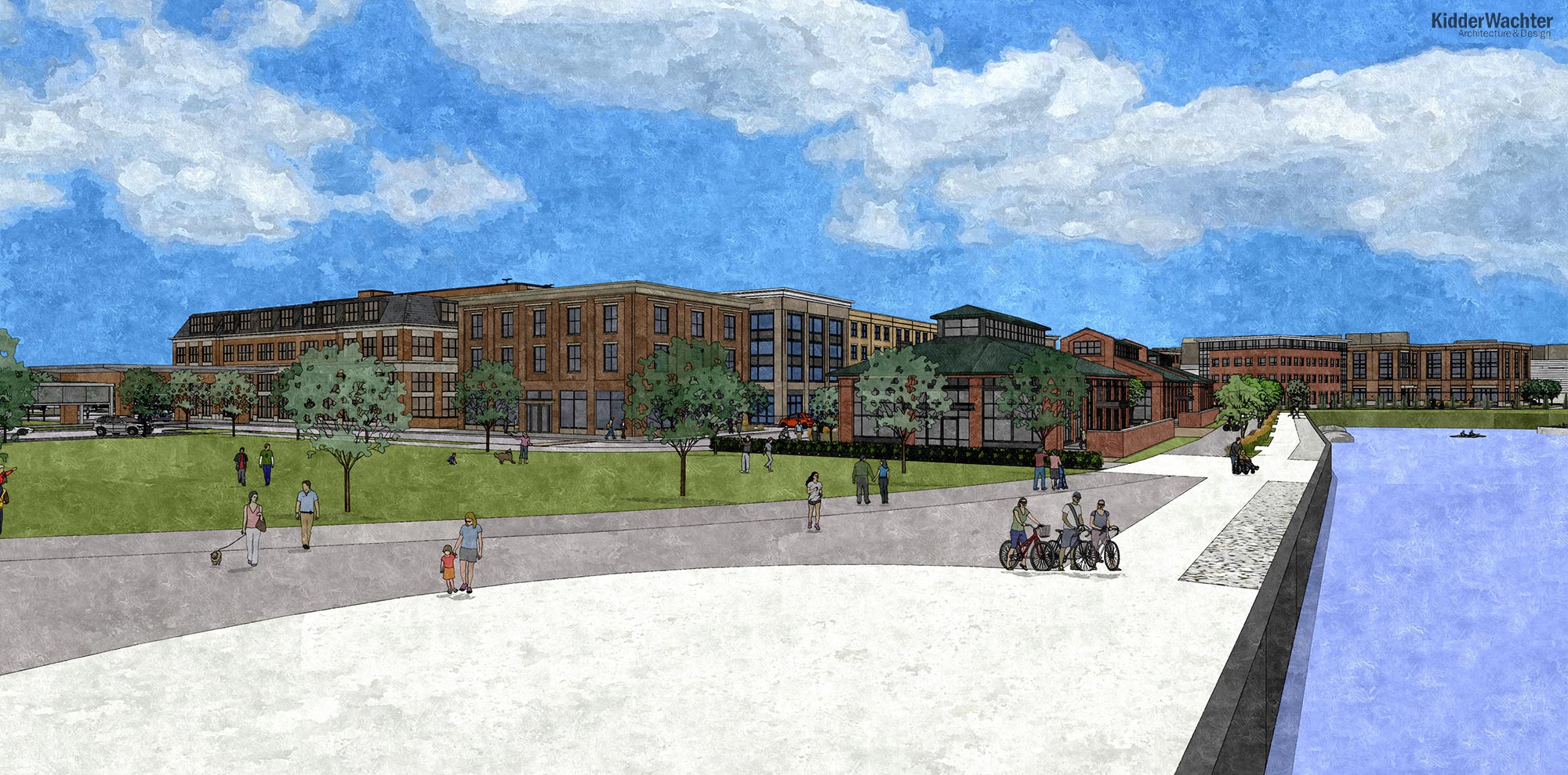 Great Lawn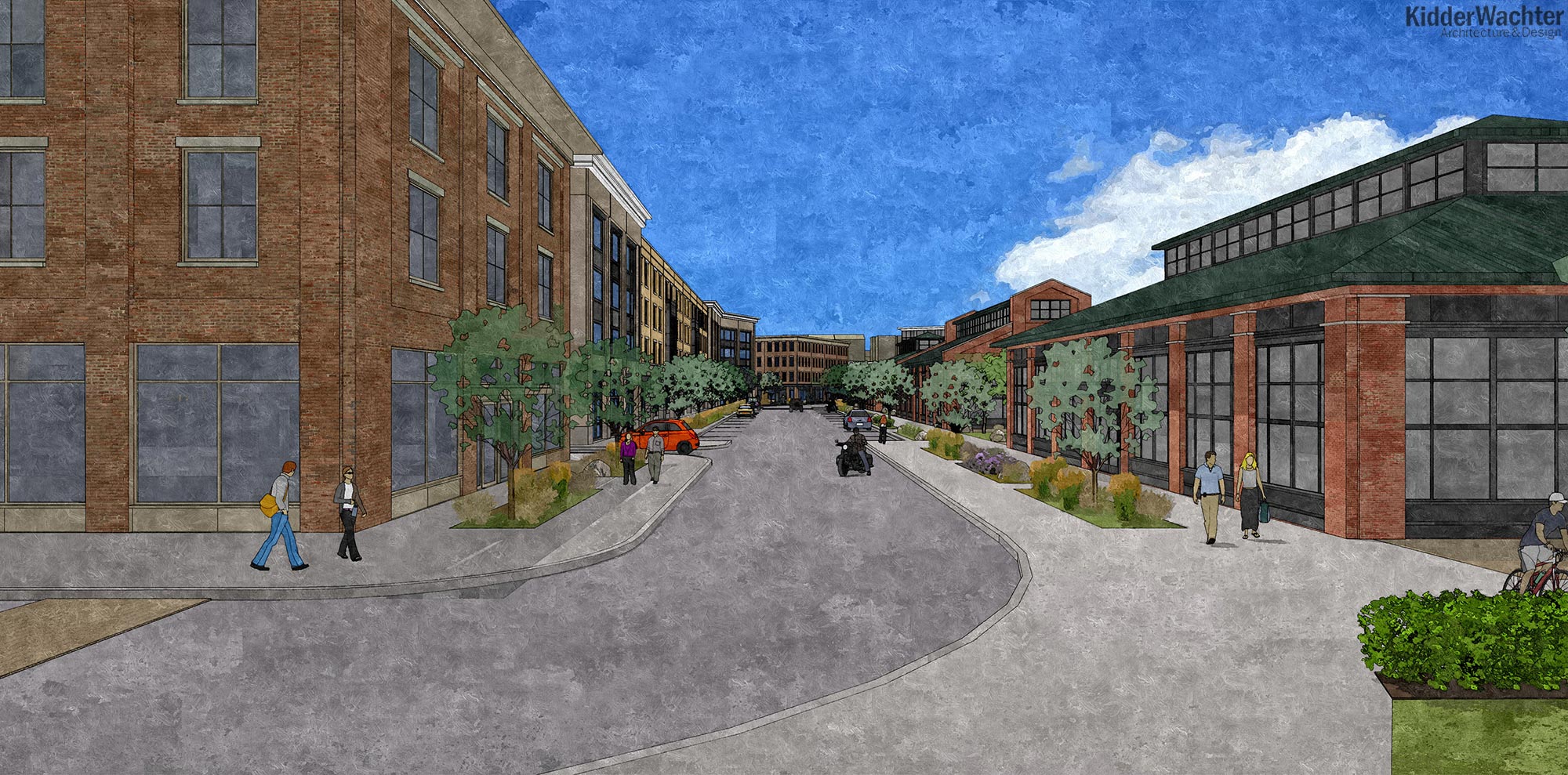 Main Street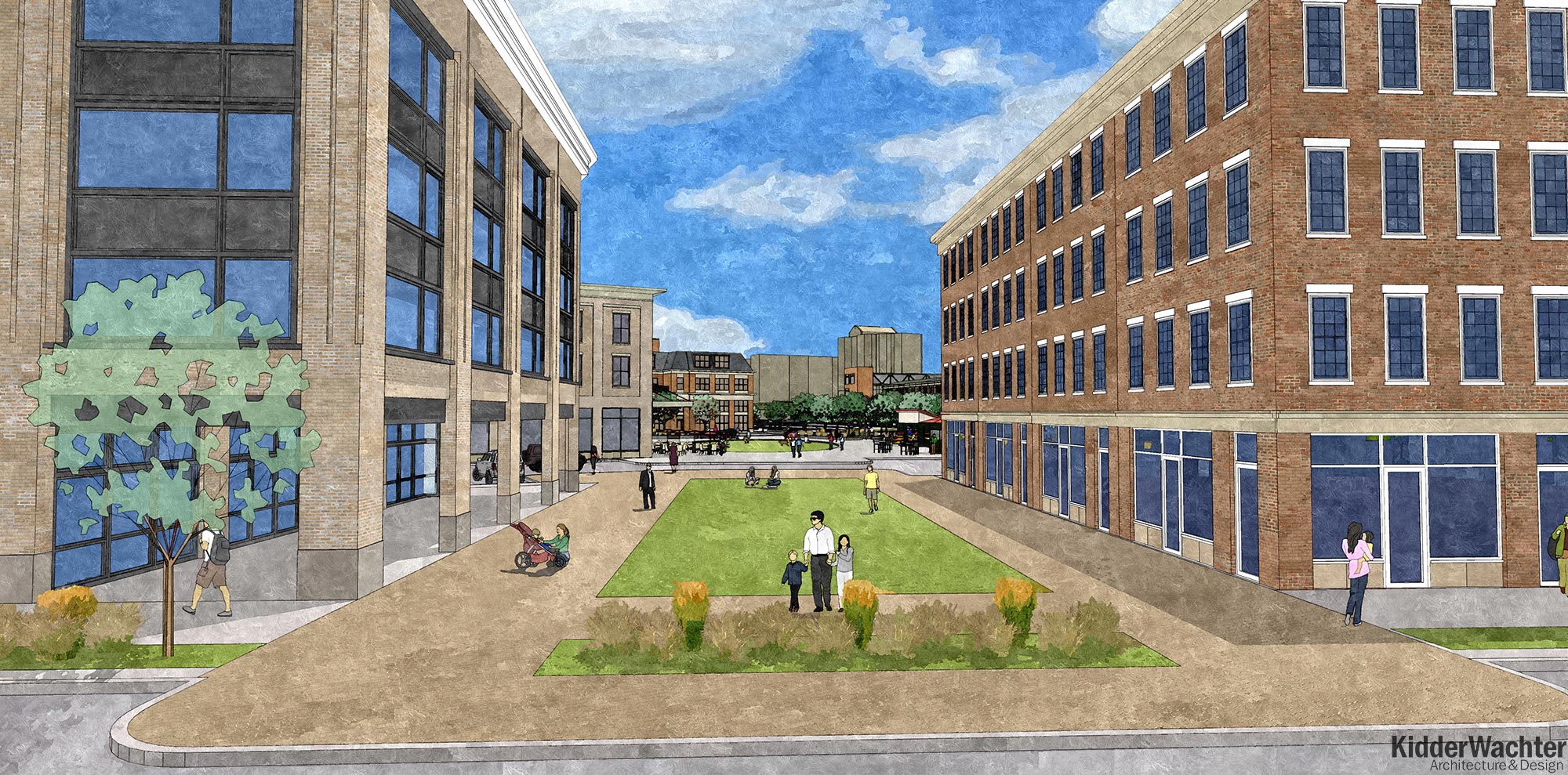 Office Park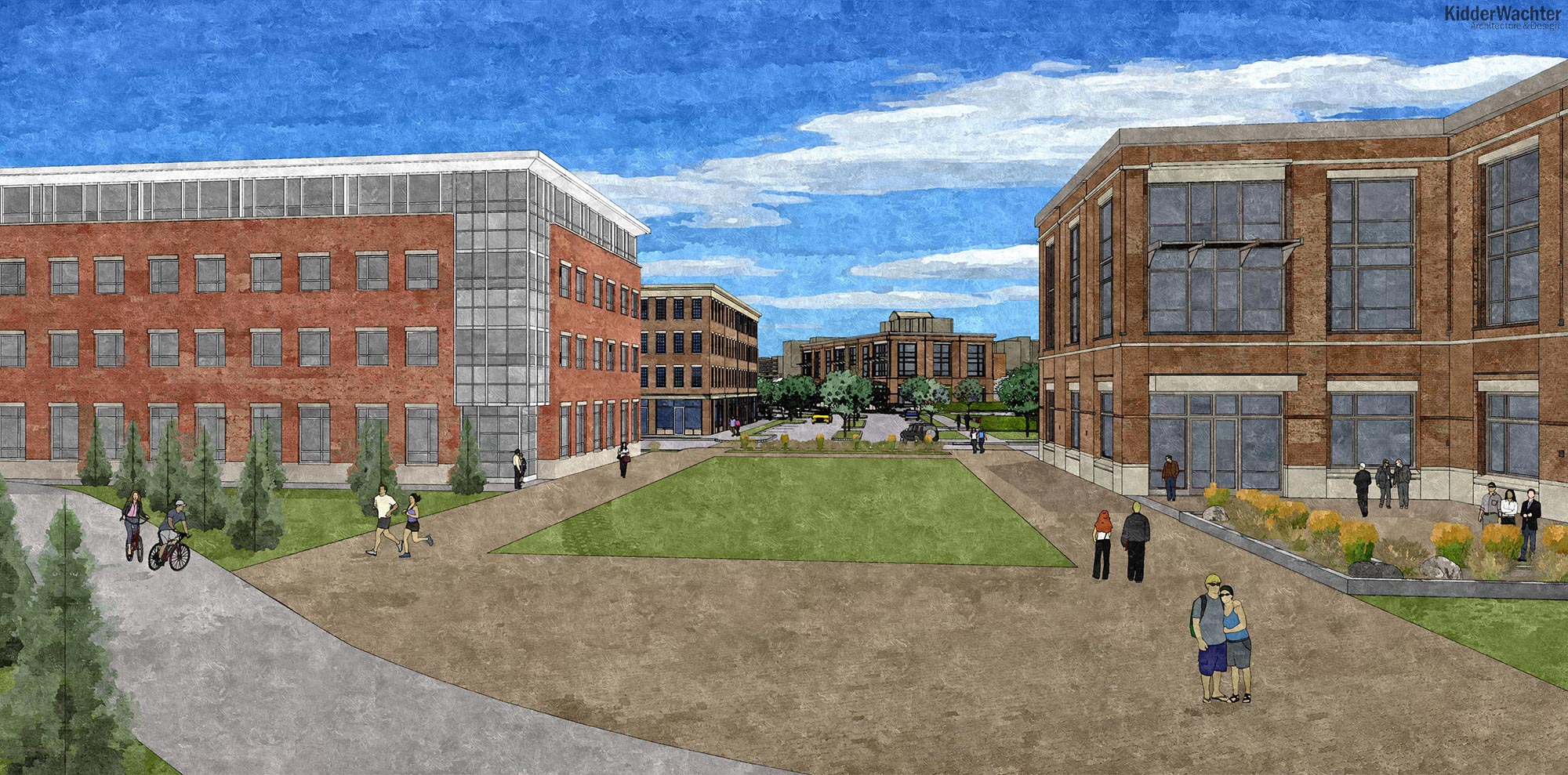 Open/Public Spaces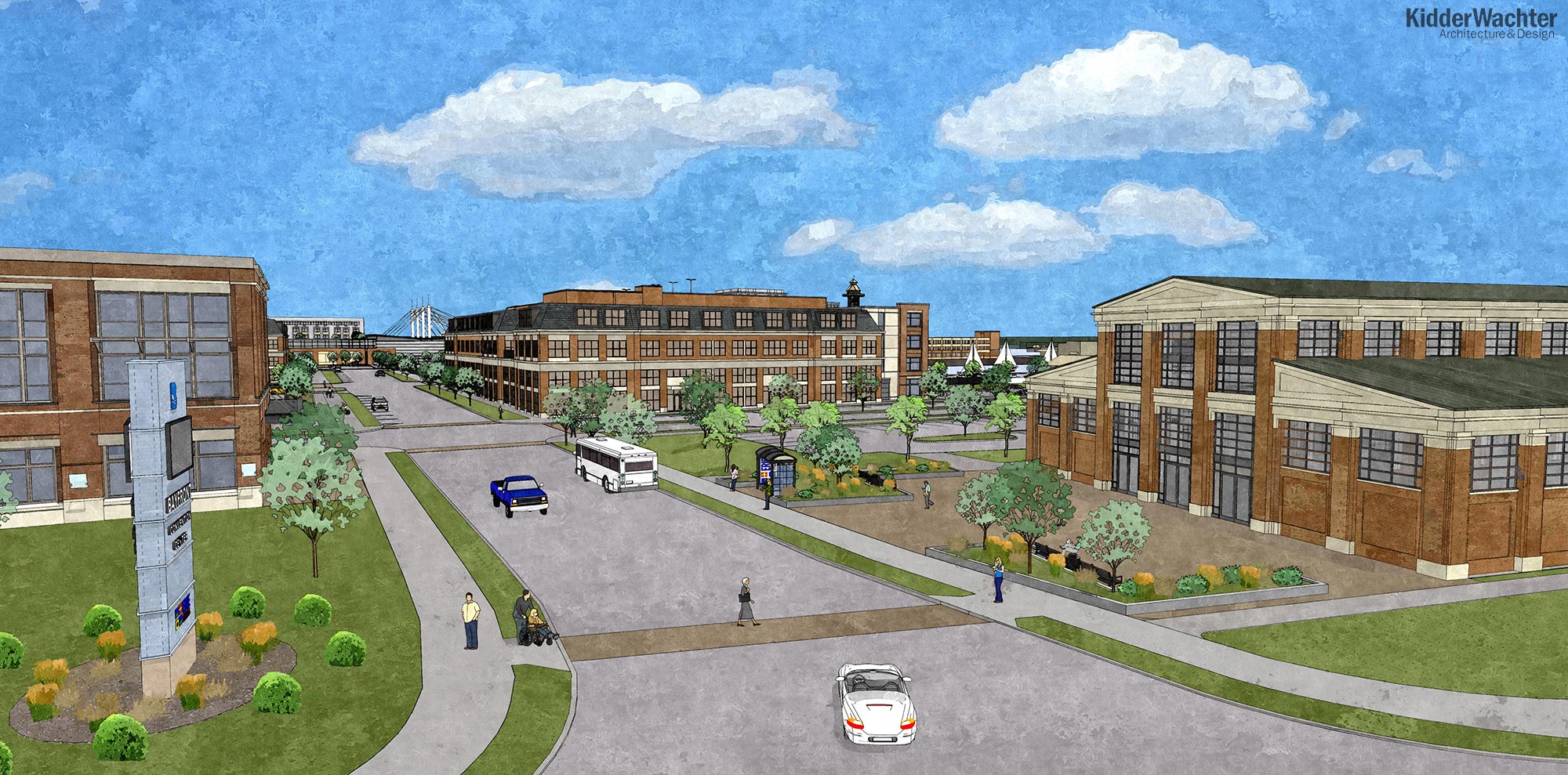 Marketplace